What if you were caught up in a sudden whirlwind; pulled to a place where you saw everything and felt the edge of what you knew?
What if, just as suddenly, the wind set you down and departed, leaving you with everything–except the box?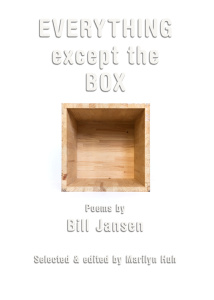 Poems by BILL JANSEN
Selected and edited by MARILYN HUH
AVAILABLE NOW at Amazon, The Book Depository, and booksellers worldwide!